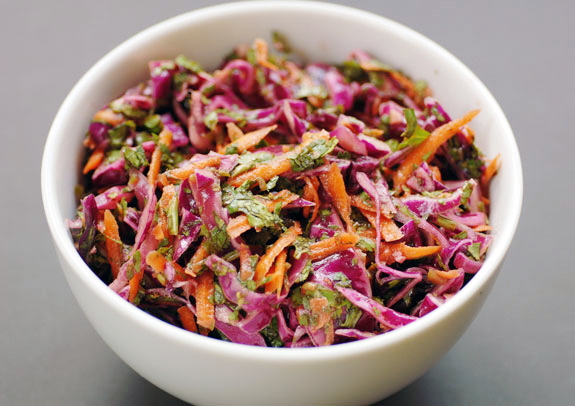 A completely different recipe to the old fashioned, boring coleslaw.  Refreshing, crisp and absolutely delicious.  A perfect accompaniment with your braai over the weekend.
INGREDIENTS
4 cups of diced green cabbage

2 cups diced red cabbage

1 tablespoon coarse salt

3 tablespoons sugar

2 onions finely chopped

2 carrots, peeled and grated

60 ml mayonnaise

60 ml sour cream

45 ml rice vinegar

15 ml whole-grain mustard

3 ml celery salt

Pepper to taste
METHOD
In a colander, toss the cabbage with the salt and sugar.

Place over a bowl, cover, and let rest for 4 hours in the refrigerator.

Rinse and drain and let dry.

In a large bowl, combine remaining ingredients with the cabbage.

Season with pepper.

Refrigerate until ready to serve.